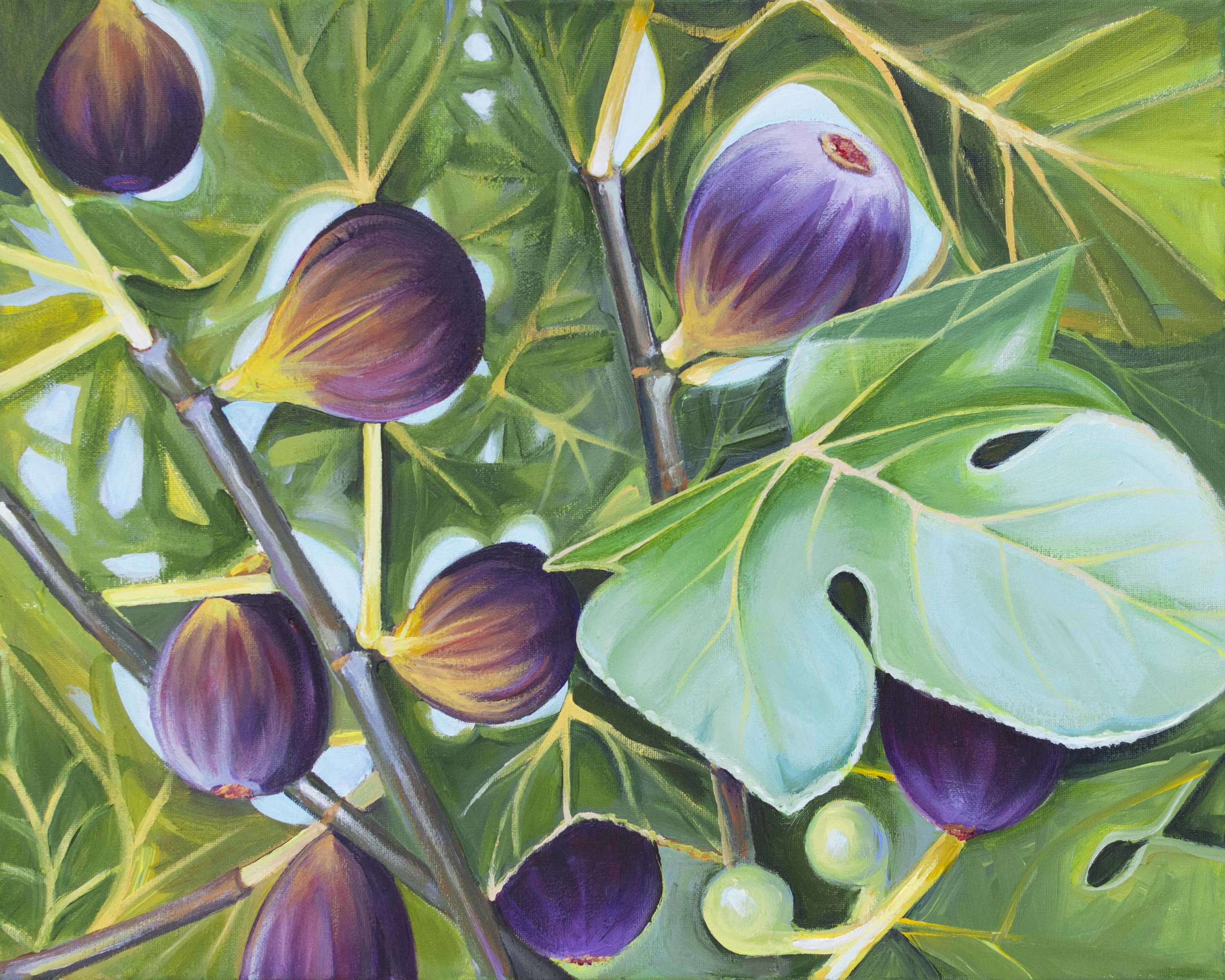 Figs
Acrylic on Canvas, 16" x 20"
I have vivid memories from my childhood of fig trees with their large, curvaceous leaves and delectable fruit. I have heard stories of Italian immigrants bringing cuttings from their fig trees with them to America.
Ripe figs, when you can get them before the birds or squirrels do, are sweet as sugar. But the trees really belong in a warmer climate, are finicky and do not like the cold or wind. So, winter preparation generally included burying the trees (size permitting) or wrapping them up with burlap and tar paper in several layers and tying them up to protect them during the winter.
During my visit to Italy in July, 2007 I ate some of the most amazing figs I have ever tasted. My cousins who grow grapes in Basilicata also have an enormous, ancient fig tree that yields amazing fruit in the summer. I recall them as roughly the size of a tennis ball, and as sweet as honey.
I also love dried figs, especially the dried white figs stuffed with walnuts. In Calabria, where my maternal ancestors came from, dried figs sometimes are arranged as crosses and are a very special holiday delicacy.
I love figs!